Automated document processing in the age of digital transformation
Mindbreeze distributes incoming mail and electronic documents digitally – at the right time to the right departments and employees. This allows companies to optimize their business processes and save money. And customers really appreciate the short response time.
92%
Increase in efficiency
100%
Linearly scalable throughput
Why Mindbreeze InSpire
Automating brings a high potential for savings
… by automating manual activities, you can focus your time on your core business.
Higher service quality and customer satisfaction
… a clear competitive advantage and an absolute "must-have" to meet the challenges of today's market.
Future business sustainability
… so that you can automatically process modern input channels such as WhatsApp, forums, e-mails with attachments (multichannel-in) for tomorrow's Generation Y customers.
Multilingualism
… with text classification in over 39 languages.
Here's what our customers have to say

"Already in the PoC it was apparent that the success rate of Mindbreeze in the area of classification clearly eclipsed anything the competition had to offer, and because it is a self-learning system, there was minimal implementation effort to boot, which is why we chose Mindbreeze. The success rate in our production operation/live-system is currently between 85 % and 95 %"
The advantages of Mindbreeze InSpire
Appliance means a rapid start-up

One, two, or even three? The appliance is scalable and can be customized to fit your budget and needs
Best Practice: Mindbreeze is the search engine of choice at well-known international companies, because it achieves an accuracy of well over 90% - a result nothing short of exceptional in this environment
Reusability of tried and tested concepts, such as backup/recovery

A little mailroom with a big throughput

100% throughput for up to 5,000 documents per appliance/hour
Black box processing: Manual forwarding is a thing of the past

Digital mail service and no more forms

Whether e-mails, letters, or social media posts - Mindbreeze recognizes more than 500 file formats from more than 450 data sources
Self-learning process for classification without lengthy and tedious set-up of specs and rules.

No manual data acquisition – instead, the highest data quality

Validation options using check digits or real-time queries against the master data.
Enrichment of extracted metadata.

Supplement existing systems with a "classification service"

Mindbreeze supplements existing enterprise systems/workflows with a classification service.
Intelligent, self-learning and self-optimizing
Error-tolerant alignment of master data: Unstructured data is analyzed by aligning it with company-internal master data. Mindbreeze associates names with customer numbers and can deliver enriched information. Mindbreeze can also validate or correct incorrect metadata, such as a customer name.
Multichannel-In/Multichannel-Out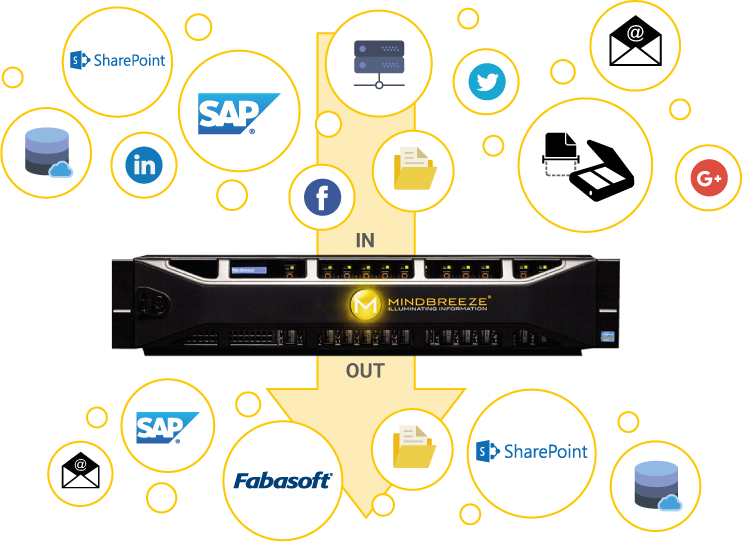 With its 450 connectors, the appliance can be connected to any data source. Mindbreeze understands documents in over 500 file formats. This allows documents to be processed quickly and automatically, and then transferred to the appropriate business processes, applications, and content repositories.
Management dashboard, online reports, and analyses
A solution for all business sectors
PoC – Try us out for a month!
Do you need key figures for your "automated document processing" business case based on your documents? Find out, and use the chance to test Mindbreeze in your data center. Get results from the very first day.


You can get started right away!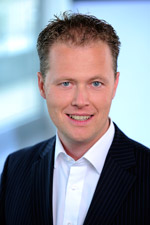 Data Extraction and Classification, Mindbreeze Austria
gerald.martinetz@mindbreeze.com
Follow @GeraldMartinetz

View Gerald Martinetz's profile