Mindbreeze Academy
Mindbreeze Certified Expert Training
The Mindbreeze InSpire training will give you a summarized overview of all important parts of Mindbreeze InSpire: basic training (day 1), advanced training (day 2 and 3), development training (day 4), 360° view workshop (day 5). After completing all units, participants will receive Mindbreeze Certified Expert certification.
Under the trainer's guidance, you will have the opportunity to try out the most important features of Mindbreeze InSpire for yourself. Among other things, this training includes:
Product overview and typical use cases
Installing and configuring a Mindbreeze InSpire appliance
Creating a search app
Developing a connector
etc.
Advantages of a Mindbreeze training at our branch offices:
Mindbreeze experts on site (ask questions, get tips straight from the source)
Direct support in working with Mindbreeze InSpire
Breakfast, lunch, and drinks included
Documentation will be provided
As this is a technical training, the following know-how is recommended:
HTML, CSS, Java Script, XPATH, XML, Regular Expressions (Regex), Mustache Templates, Bootstrap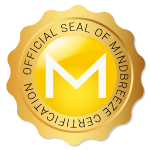 Dates
Venue: Linz, Austria
Venue: Chicago, USA
"The Trainer's in-depth knowledge and extensive experience with the product is evident, and I feel like I've learned from the absolute best source available."
"I couldn't imagine a better trainer that could cover this much material in only 1 week, while being able to accurately and quickly answer questions as they came up, without having to refer them. Can he stay and help with our project?"
"The training as well as the trainer were great. It was easy to follow and all of our questions were answered. I would highly recommend this training."
"The information, understanding and confidence we have now acquired will improve our search usage, intranet search and overall knowledge management."