Why InSpire?
Implementing the digital transformation in your enterprise means managing a massively growing number of files, documents, and data of all kinds. On top of that, employees in their different roles are dealing with several different applications, such as intranet, social tools, file share, DMS, CRM, e-mails, and ticketing systems.
Today, on average, only 1% of digital enterprise information is actively used. Mindbreeze InSpire connects all information from throughout the entire digital workplace and provides personalized views that concretely support each different department and facilitate outstanding performance.
25%
of an employee's time is spent looking for information
50%
of people need to search five or more sources
38%
of time is spent unsuccessfully searching
Uniting information. Providing a holistic 360° view.
Connectivity
Our connectors intelligently unite information from all data sources into a semantic search index. Examples of standard connectors include network directories, e-mail systems, DMS systems, CRM systems, HR systems, intranet, company web portals, and many more. See all available connectors here.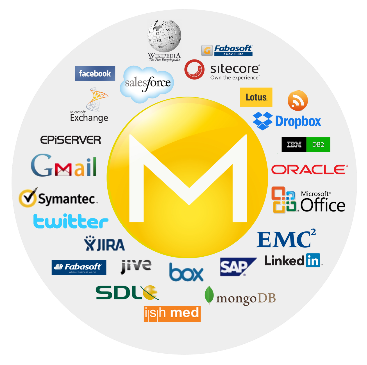 Context
Besides finding the content that users are looking for, InSpire immediately and proactively provides the information in its correct context. The displayed content is location-dependent and personalized. The insight engine also considers time, input device, available functions, and form factors.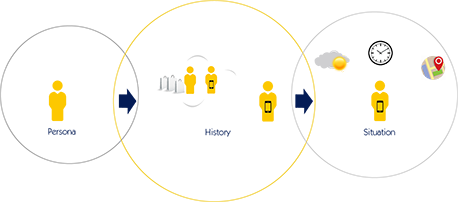 Structure the unstructured
A major strength of InSpire is its ability to recognize patterns and correlations. Therefore, pattern-based entity extraction enables InSpire to discover additional properties in documents − for instance, to figure out whether the document is an application or an order.
Using taxonomy, InSpire ensures that your company's vocabulary, internal acronyms, branding, and preferred terminology are recognized. Additionally, deep machine learning libraries provide analytics of contents and user behavior so that the insight engine can develop and learn from previous deviations.