Flood of Information in Healthcare
A large amount of digital information is generated for each patient in a health care institution. These data are stored in different formats and distributed across multiple sources.
Important information comes from internal sources such as the hospital information system (doctors' letters, laboratory findings, etc.), and from drug databases (KHIX/SIS), catalogues (e.g., ICD 10), electronic patient files (ePa) and also external sources, such as the Cochrane Library.
On the one hand, efficient knowledge management needs to network the many different items of information, but it also needs to classify and understand content, for example, from text documents/dictations.
Filters are designed to quickly limit and evaluate the data. These filters display, for example, medication, classification as per ICD-10, significant laboratory findings, or the documenting organisational units.
In particular, it must be possible to efficiently analyse and find unstructured information.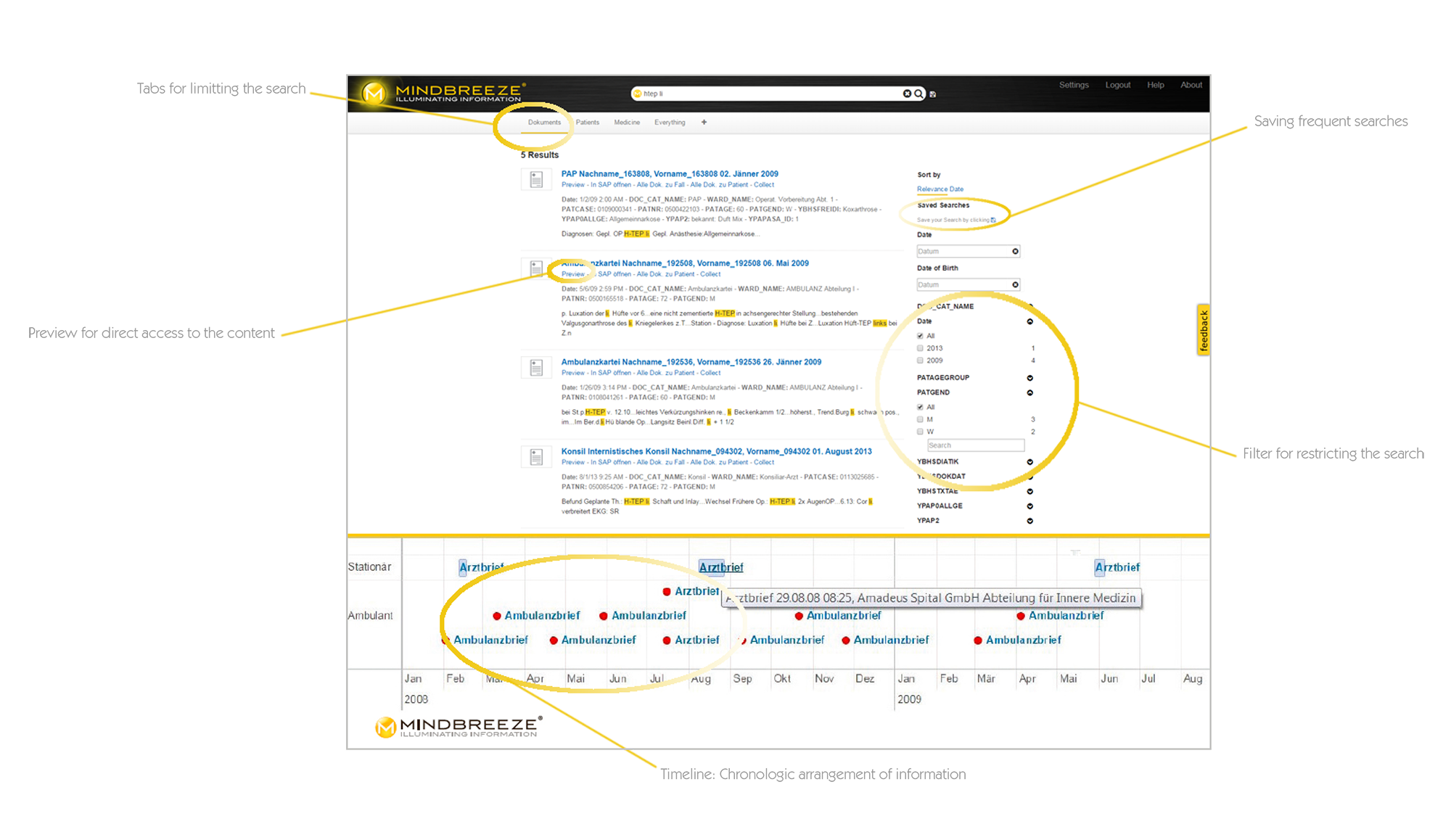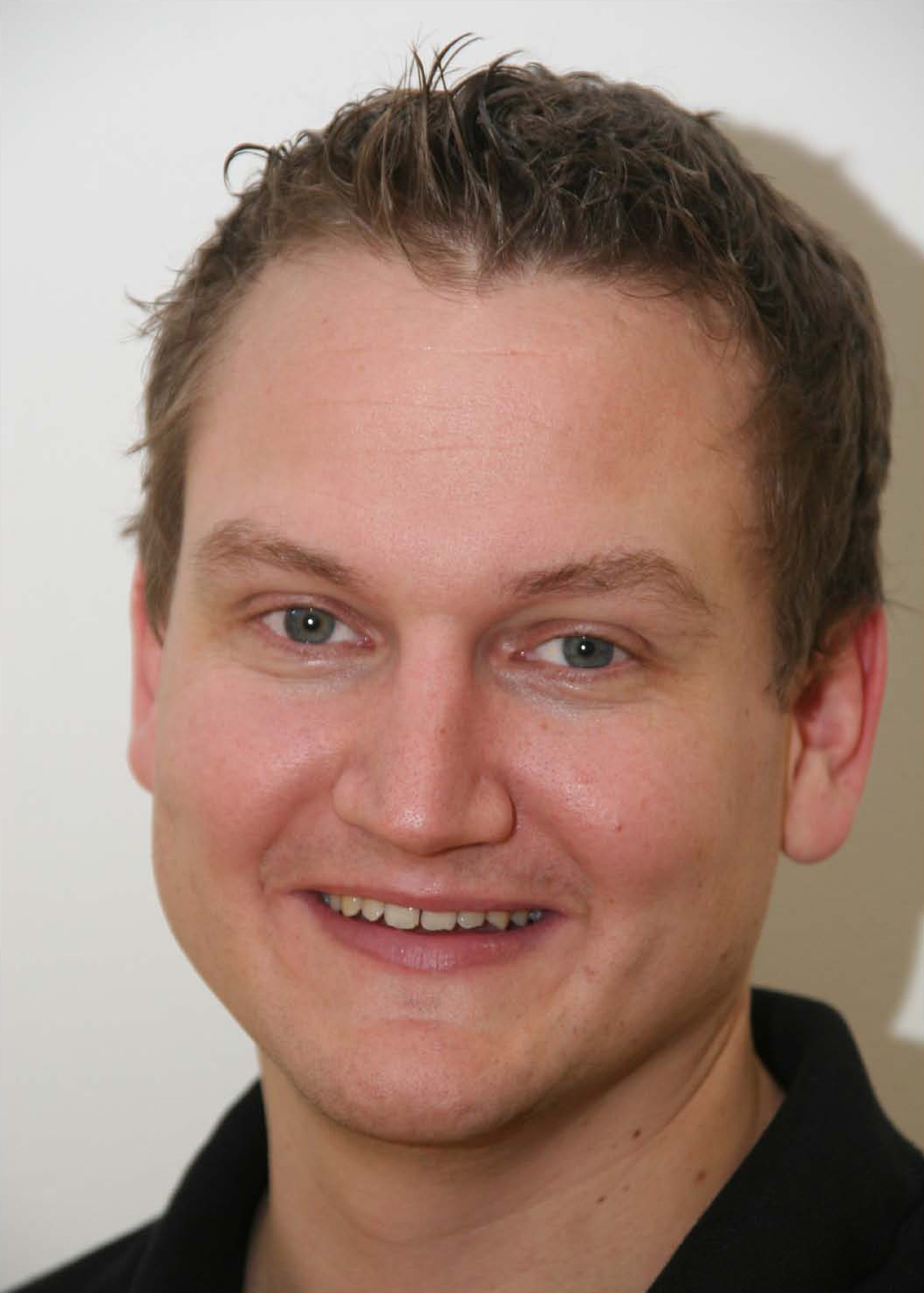 "The ability to search up-to-date scientific texts, SOPs, guidelines and working group recommendations in a focused manner in scenario-relevant patient documentation and premium sources on the Internet using Mindbreeze InSpire is one that is used intensively at our institute. Classic search engines on the Internet are often useless."
For more details, such as collating information from various internal and external course, follow this link.
Benefits
The doctor on the case
is looking for information on patients, diagnoses, medication, doctors' letters, and other documents.
The medical researcher
is looking for symptoms/criteria – diagnoses and treatment types.
Areas that benefit
DRG-coding, medical controlling, controlling, research and sciences, clinical practice, QM, and other fields of application.
Intelligent search engine for medical documentation
Enterprise search supports:
the entire medical documentation (always within the scope of authorisation)
full-text searches against all inpatient/outpatient doctors's letters.
care documentation and findings (including lab)
the integration of internal data sources: hospital information systems, Microsoft SharePoint, email, archives, etc.
the integration of external data sources (KHIX/SIS, ICD-10)
the integration of document types (pdf, doc, etc.)
semantically extracted fields in dynamic filters (significant lab values, ICD-10)
An institution-wide research portal needs to understand many different types of information, such as outpatient letters, doctors' letters, letters from patients, discharge reports in case of care, OP reports, Ortho, Eyes, ENT, surgical documentation, PAP, care documents, free text diagnoses, or radiology findings.
Mindbreeze understands your information

For doctors and medical professionals, the document searches (via metadata in the HIS environment) and clinical evaluations play an important role. A professional search function offers the ability to identify medical coherencies. Clinical routine can be efficiently supported by quickly providing information on similar, earlier cases. Similarly, specific patterns in clinical findings/diagnoses/medication can be found and compared in a targeted way.
Mindbreeze InSpire is useful for semantic analysis and searching in the hospital environment and in research. To discover how Mindbreeze InSpire can be deployed, among other applications, in an ELGA environment, check out the presentation "Intelligent search engines in an ELGA environment" from the HL7 Annual Conference 2014.
Are you interested in deploying Mindbreeze InSpire in health care?
Please contact us for an initial talk without any commitment on your part.
I'm interested in Mindbreeze InSpire