Mindbreeze InSpire

the assistance system

The volume of information is growing. Treatment time is decreasing. For physicians and medical staff, efficient document search (via metadata in the EPR environment) and simple research possibilities are more important than ever. In addition, patients coming for treatment have informed themselves on the Internet, and expect the doctor to be informed in detail about previous illnesses. The pressure and expectations are overwhelmingly high. This is where Mindbreeze InSpire comes in.

Through semantic analysis and networked search, Mindbreeze InSpire introduces a new era in clinical and research environments. The solution's professional research functions scan similar prior cases in a fraction of a second and recognize medical contexts and correlations. In this way, specific patterns for clinical findings, illnesses, and medications can be identified and compared in a targeted way. The result is a more precise diagnosis in a much shorter amount of time.

Details on treatments and medication can be made available to the medical controller to keep an overview of the economic parameters.
Our customers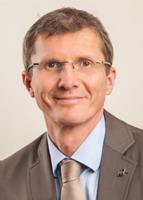 "
Mindbreeze InSpire
combs through millions of greatly diverse unstructured documents, and translates them into structured information for medicine and care. This not only facilitates the everyday work in hospitals; compiling this knowledge completely redefines the parameters for the care and support of patients, and increases the treatment quality."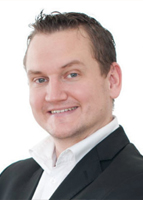 "The ability to search up-to-date scientific texts, SOPs, guidelines and working group recommendations in a focused manner in scenario-relevant patient documentation and premium sources on the Internet using Mindbreeze InSpire is one that is used intensively at our institute. Classic search engines on the Internet are often useless."
Controlling and Coding in Medical Care
Those responsible for medical controlling are constantly faced with the critical challenge that not all medical services are uniformly documented and coded. This turns any search, check, or controlling of unstructured text documents (surgical reports, discharge letters, etc.) into a herculean task.
Mindbreeze InSpire provides a tailormade solution:
Quick retrieval of diagnoses and medical services
Analysis of relevant documents (surgical report, discharge letter, doctor's letters, etc.)
Matching with services and procedure catalogues (ICPM and other DRG related codes)
Uses advanced diagnostic catalogues (ICD10, thesauri)
Supported by house catalogues, synonyms, jargon terms
Export to external systems (coding tools, BI systems)
Search in everyday clinical practice
Mindbreeze InSpire is the ideal companion for everyday medical practice. On average, doctors have just a few minutes to prepare for each patient. To meet the patients' high expectations, Mindbreeze provides a compact overview of even the most extensive patient histories (patient summary).
Mindbreeze InSpire also offers:
Full-text search in the hospital information system (EPR)
Overarching search (surgery documentation system, care records, and much more)
Simple integration into the base system (Web-Parts)
To find out how Mindbreeze InSpire can be used in an governmental EPR environment, see the presentation "Intelligent search engine in an ELGA environment" from the HL7 annual conference 2014.
Science and quality management
The data that are created in everyday medical practice lay the foundation for successful quality management and targeted research. Mindbreeze Inspire enables a global overarching view spanning all the patients to retrieve the relevant information from the entire hospital system.
This is made possible by:
Cohort search in all unstructured documentation
Narrowing of patient groups with extensive filter possibilities
Extraction of numerical values from texts (e.g. scores ̶ ASA, Bradenscale)
Export function for further processing in statistics programs or BI systems
Interested in Mindbreeze InSpire?