Be a part of our team ►
Daimler AG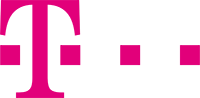 More customers ►
"Mindbreeze is helping us to move a step further into the future of digitalization and to better provide our employees with all the information they need. We can leverage the knowledge of our researchers and developers faster and more target-oriented, for example, to be able to offer our customers an increasing number of new and innovative products and services."
"By implementing Mindbreeze as an intelligent search solution, our employees can find relevant information quickly and efficiently. Thanks to its seamless integration into the intranet, country-specific search information can now be retrieved from several information sources with just one query."
"With Mindbreeze InSpire, we have found a solution that could be implemented in the shortest possible time and without any need for staff training. The advantages of this easy-to-handle comprehensive package, and particularly the search results, impressed us right from the get-go."
"The product is very flexible and fit for our purpose, but the main difference-maker comes from the Mindbreeze organisation. Extremely driven, clever and focused on our success. Even non-technical end users are commenting on the speed and relevancy of the tool. The Search App Editor was one of the deciding factors for us; a truly unique feature that we had not seen from any other vendor. "
"We replaced Google Search Appliance with Mindbreeze InSpire. The implementation time was short, easy to install, the ability to easily integrate the tool to our current environment was a big benefit. We have a lot of unstructured content, and for us, the Mindbreeze's semantic interpretation was a great advantage. Finally, the ability to customize the Front-End and provide a 100% fully responsive interface was a great achievement."
Customer Insights
Augmented Information:
A 360-degree view
Data is collected from a diverse array of sources to provide employees or customers with a 360-degree view of exactly those topics or customers that are relevant for them.
Mindbreeze automatically provides data across all applications, and across all departmental and corporate boundaries.

Delivery Model
On-Prem Appliance
Your data remains safe and sound in your data center
Cloud (SaaS)
The data from your cloud solutions can be indexed without lengthy migration
Hybrid
Sensitive data remains secure in your data center while data from cloud solutions is indexed directly
More Information
Natural Language Processing
Personalized Results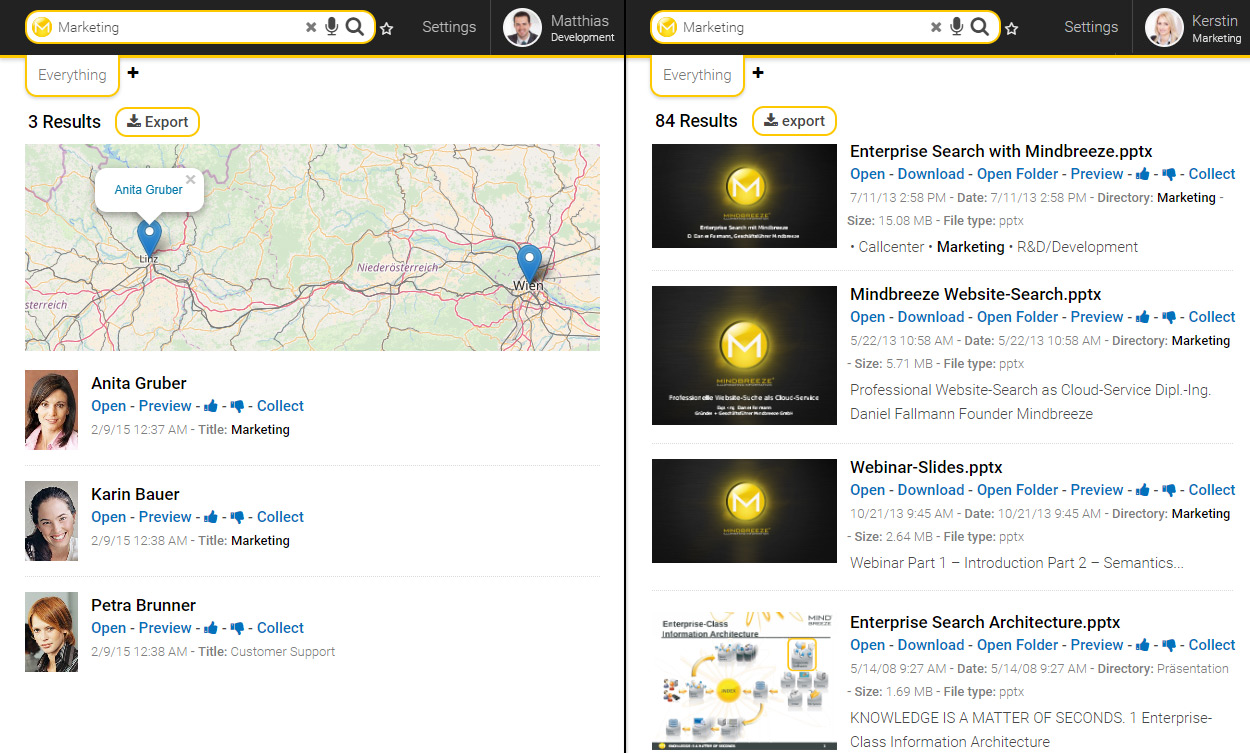 Document Preview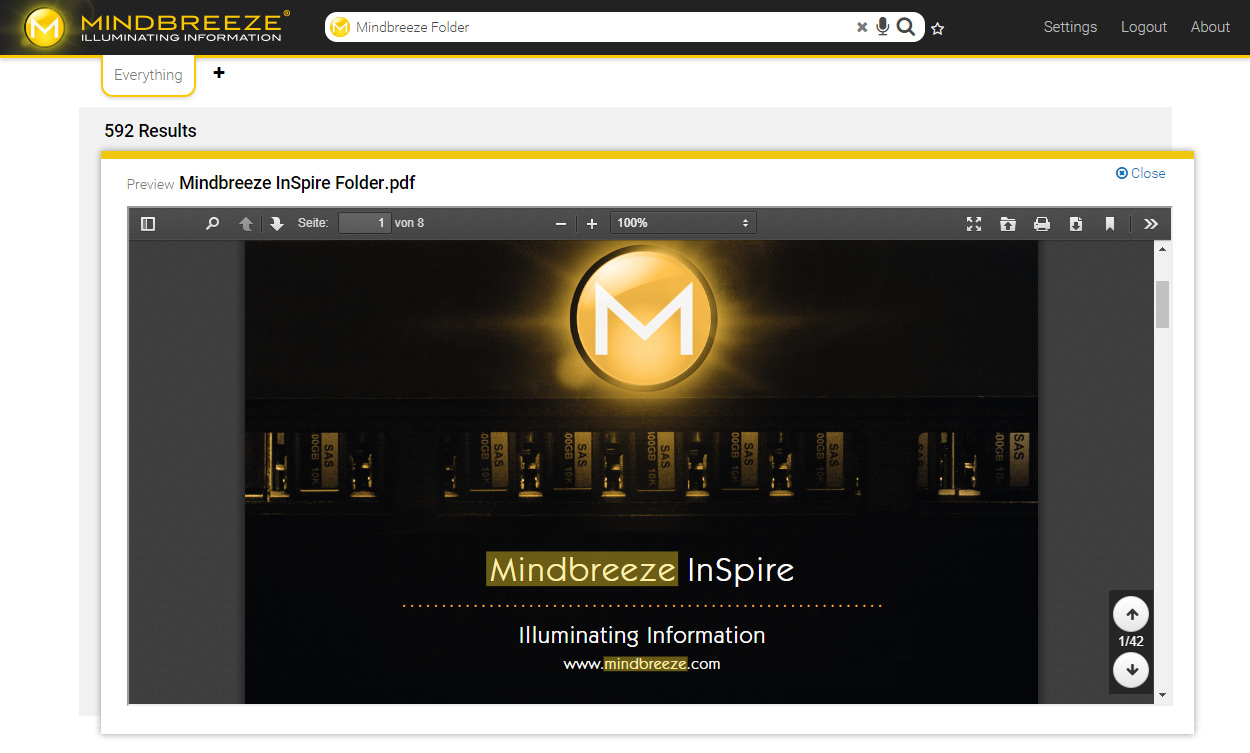 Search App Designer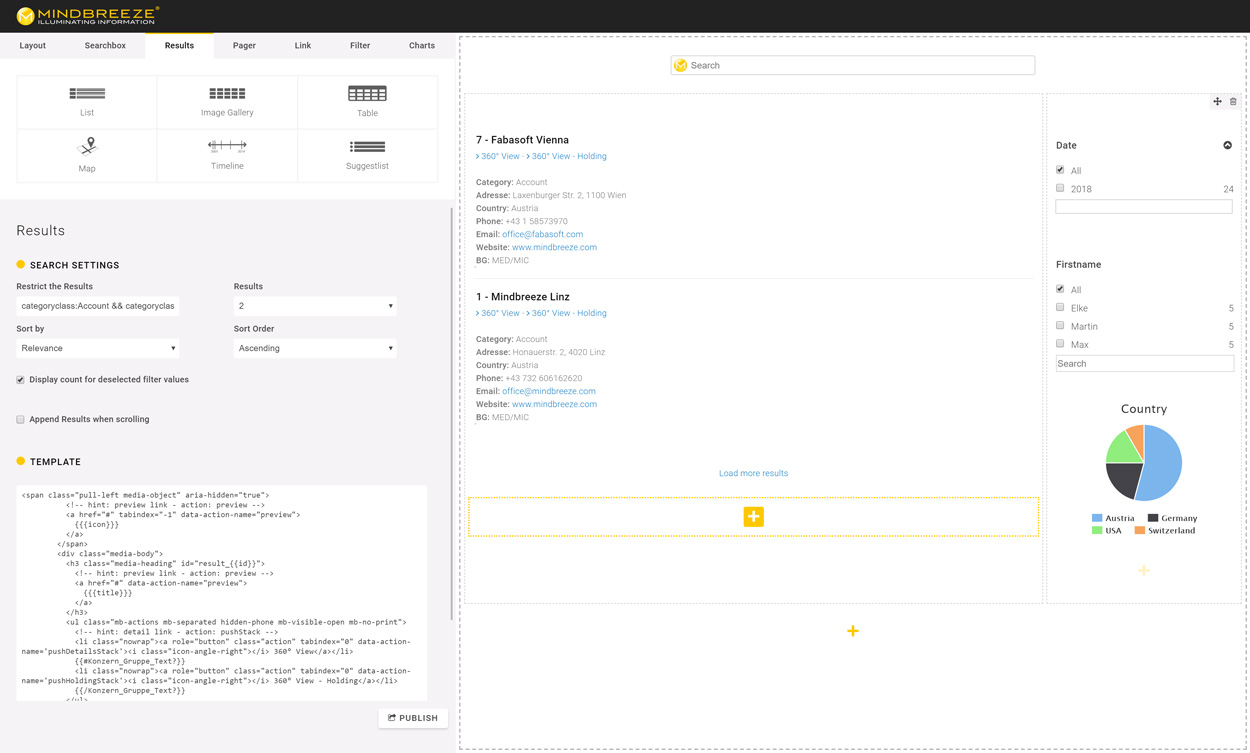 Dynamic Filters
Outlook Integration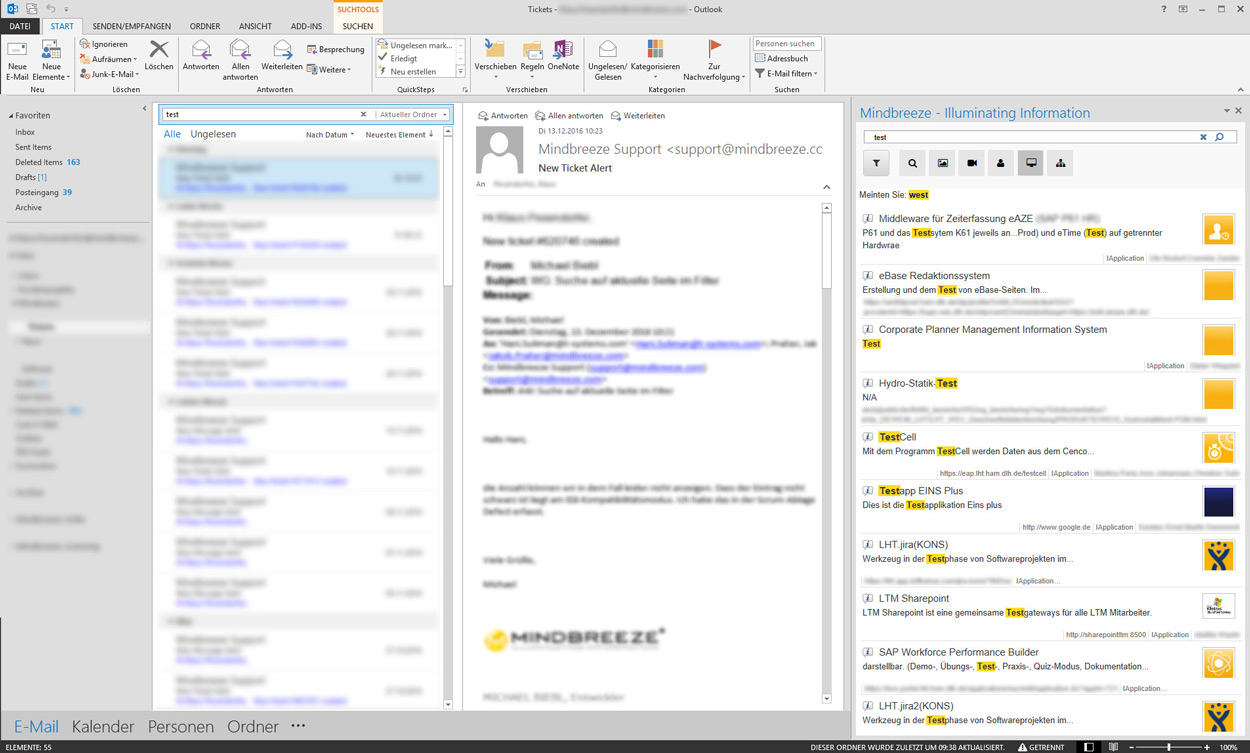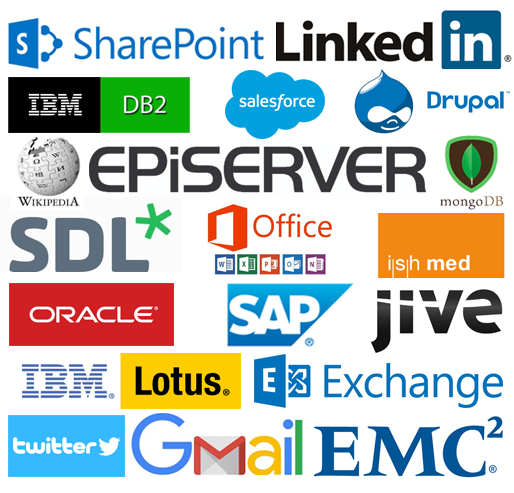 450+ Connectors
To allow an easy integration within your company, Mindbreeze InSpire offers more than 450 connectors to tie the different data sources. Of course we offer typical data sources like shared folders, Microsoft SharePoint and a multitude of ECM Systems.
Our Connectors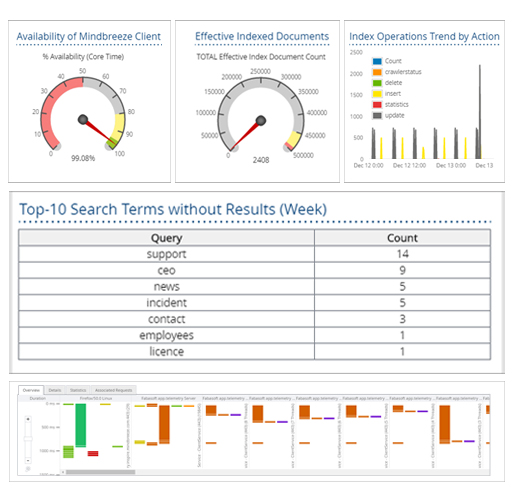 Management Dashboard
The Mindbreeze Management Dashboard allows you to monitor the automated processing of the document based on real transactions. These include reports for the classification service via throughput, response time behavior, and the recognition rate per document type.
More Product Features
Solutions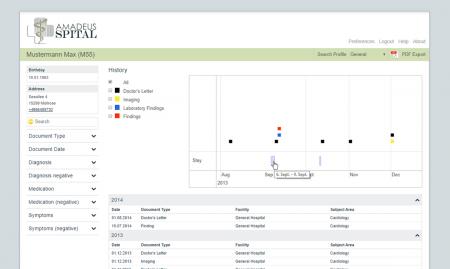 Medical Cockpit
Mindbreeze InSpire is ushering in a new era in the clinical and the research environments through semantic analysis and networked searching. With the help of professional research functions, previous comparable cases are scanned in a fraction of a second, and medical correlations are identified.
More Information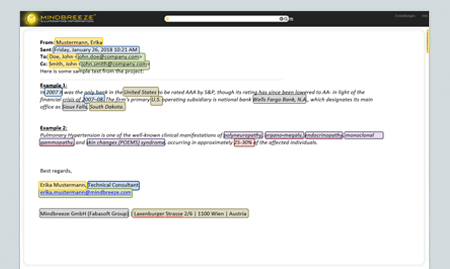 Classification
Mindbreeze distributes incoming mail and electronic documents digitally – at the right time to the right departments and employees. This allows companies to optimize their business processes and save money. And customers really appreciate the short response time.
More Information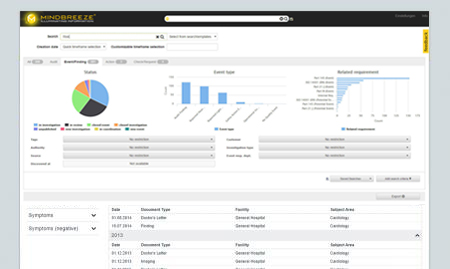 Knowledge Management
According to researchers, 2.5 quintillion bytes of data are produced every day. A quintillion is a 1 with 18 zeroes. But data alone are not an asset; you need to link them to make a difference.
Mindbreeze InSpire as an enterprise search solution, supports businesses in keeping and extending their knowledge lead.
More Information
Interested in Mindbreeze InSpire?
Our team will be happy to answer all your questions about Mindbreeze InSpire. Simply fill in the form and you'll receive an e-mail with a link to download the folder.