Human Resources Management
As it becomes increasingly clear just how critical knowledge is for the commercial success of a company, the expertise of individual employees is steadily growing in importance.

Careers today are no longer linear, and fewer and fewer people spend their entire lives in the profession they originally "chose." Employees are switching from one industry to another, often bringing experience from quite disparate fields into the new company. Frequently, it is exactly this kind of technical and detailed knowledge that makes a major contribution to a company's success.

Rapid change makes getting and keeping an overview of the existing knowledge held by the entire workforce more difficult, yet it remains a decisive competitive factor. Intelligent solutions can match requirements with existing skills to help you locate the right person for the job in no time.
Mindbreeze InSpire supports the HR department by:

Searching for subject matter experts
Optimizing entire procedures and processes within the company
Boosting the productivity of the HR department
Planning the available resources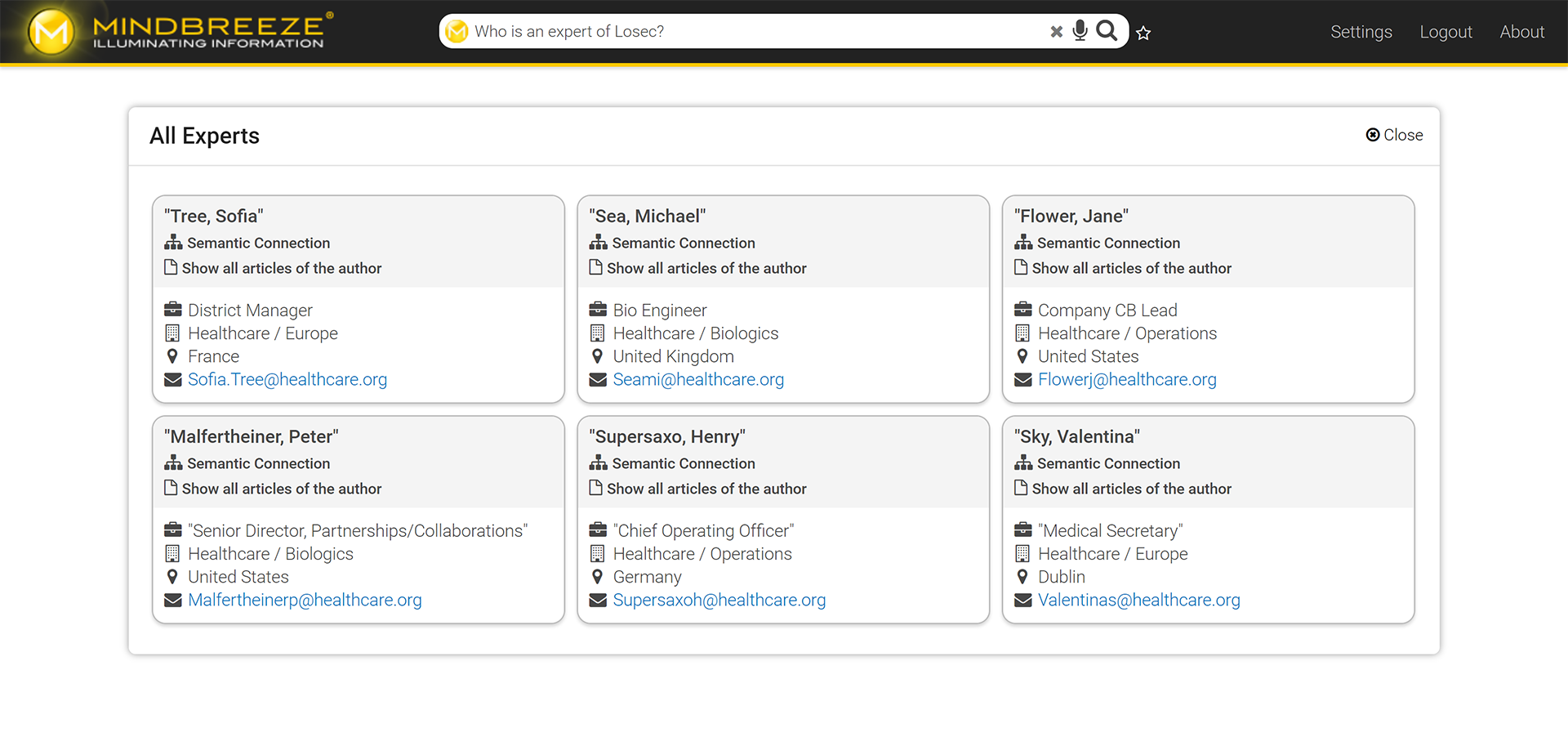 Download White Paper
Our team will be happy to answer all your questions about Mindbreeze InSpire. Simply fill in the form and you'll receive an e-mail with a link to download the white paper.