Mindbreeze InSpire Product Features
Mindbreeze InSpire is delivered as a pre-installed Enterprise Search Appliance Box. Put the server box into the rack. Configure data sources. Start information crawling.
Mindbreeze InSpire updates the search index for new and updated information quickly. The time interval can be configured for updating the index every 10 minutes.
One search. Endless Possibilities.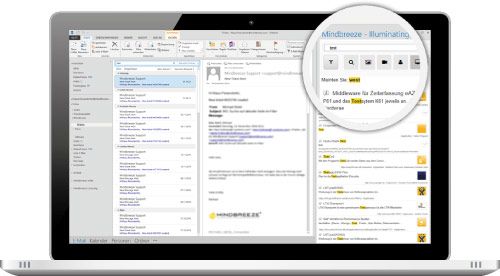 Seamless Integration
Mindbreeze InSpire enables the connection of different data sources via connectors, as well as a seamless integration into various applications and programs. This allows the system to be easily used with programs like Jive, SharePoint and Outlook, and ensures that users find all the essentials right away.
Simple architecture. Easily scalable.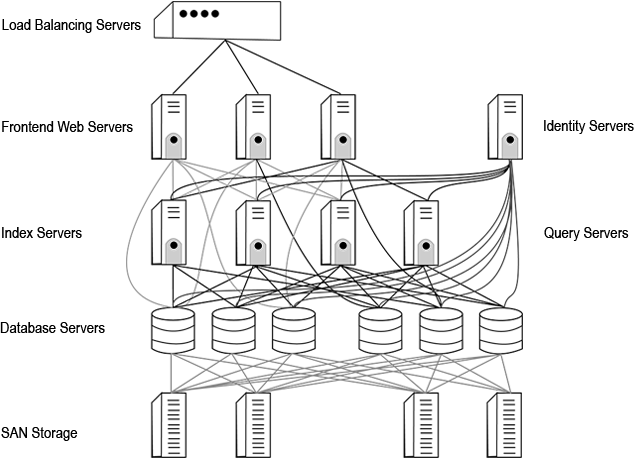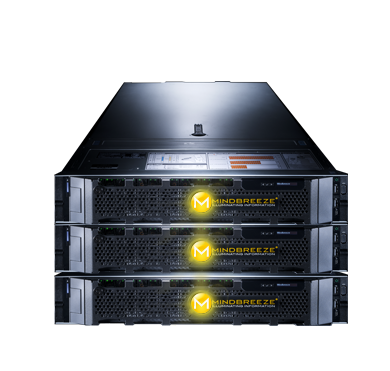 | Component | Conventional Search Solutions | Mindbreeze InSpire |
| --- | --- | --- |
| Servers | Buy 1 or more servers | Included |
| Storage | Buy RAID storage | Included |
| Configuration & Performance Tuning | 1-3 IT FTEs | Included |
| Hardware, O/S, Application Maintenance | 1-3 IT FTEs | Included |
| Implementation | $50K - $500K | Included |
| Software, Maintenance | 20% per Year | Included |