Webinar Download: Google Search Appliance fades away, so what's next? ►
GSA Replacement - So Long Google Search Appliance
Since the Google Search Appliance's EoL (End of Life) in 2018, many vendors advise a re-evaluation of the requirements for an enterprise search system. We see things differently: When done in the right way, a migration doesn't have to spin out of control and turn into a big project. Quite the contrary!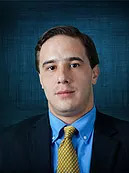 "After a year of intense cooperation with Mindbreeze and the switch from many Google Search appliances, we can only confirm that we made the right choice. For any GSA customers in Latin America and also for GSA partners who are currently performing a manufacturer evaluation, we are pleased to act as a contact source about best practices."
Why Mindbreeze InSpire?
1 Technology
We made sure all features that you know and love from the GSA are available with Mindbreeze InSpire as well.
2 Simplicity at Scale
There's a huge difference between an appliance and a software stack. That's why we decided ten years ago to approach search as a plug and play product, deployed as an appliance.
3 Connectors
Out-of-the-box, Mindbreeze InSpire comes with connectors for more than 450 sources. Every source that was covered by the GSA is covered by Mindbreeze as well. Moreover, with the "GSA Facade" for Mindbreeze InSpire, we make sure that your custom GSA connectors can still be in place.
4 High-end features
Enterprise Search goes far beyond a search box and a result list. Mindbreeze InSpire uncovers, organizes and semantically analyzes data to allow existing or synthesized information to be illuminated proactively or interactively. Mindbreeze respects the context of the digital workers, continuously providing highly accurate and relevant information.
5 Ease of use: Administration and Maintenance
The Mindbreeze Management Center provides a central web-based console to maintain all of your appliances from one point.
6 Professional support
Mindbreeze has a global OEM contract with Dell, so all appliances are produced directly by Dell, and we rely on a strong international network to support your appliance, regardless of where it is located.
Replace the GSA with Mindbreeze in just a few simple steps
Download Booklet "Best Practice: Replace the Google Search Appliance"
Our team is personally available to answer any of your questions about Mindbreeze as your GSA successor. After submitting the form you will receive the download-link to the booklet via E-mail.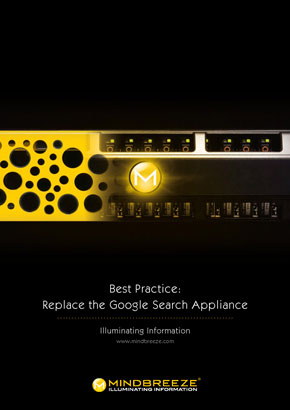 | Features | Google Search Appliance | Mindbreeze InSpire |
| --- | --- | --- |
| Connectors | For many common sources 3rd party connectors needed | 450 different sources connectable out-of-the-box |
| Changeable relevancy models | Biasing rules on Data, Source or Metadata Attributes | Customizable relevancy |
| Search Apps | XML transform with XSLT into HTML (not HTML 5) | Easily created by the end-user or end-user friendly using a Wizard |
| Easy to scale | | |
| Semantic support (entity recognition, taxonomies, machine/deep learning,...) | Through third party Semantic engine | |
| Visual preview | Only for PDF, Word and PowerPoint | for all document types |
| Advanced query reports | Limited | |
| Advanced crawling/indexing reports | Limited | |
| Software telemetry for real-time operations management | - | |
| Easy to extend with plugins | | |
| Connectors can be deployed on the appliance | Deprecated now on GSA All Connectors are external | |
| Pushing of data to the appliance (Push) | | |
| ACL inheritance | | |
| Metadata references (graph relations) | - | |
| Preview images (thumbnails) | Only for PDF, Word and PowerPoint | |
| Advanced preview images (even for file types like Excel files) | Only for PDF, Word and PowerPoint | |
| Feedback button with advanced support functionality | - | |
| Support included | | |
| Output formats | XML, HTML | XML, JSON, HTML, ProtocolBuffer |
| Click Through analytics for documents/urls | Advance Search Report with extendable Click Protocol | |
| Custom synonyms for each collection | - | |
| Available as fully managed service | - | |
| Proximity search | - | |
| Facet filters understand different semantic types (date, numbers, etc.) | | |
| Search across one, many or all collections | Max 1000 results per query | |
| International support | | |
| Global 500 customers as references | | |
| Export of all results for a query possible | Max 1000 results per query | |
| Search-driven BI support | - | |
| Easy extensible UI component framework | - | |
| Support for custom ETL jobs | - | |
| Advanced audit trails (for high-confidential security areas) | - | |