Welcome to Mindbreeze
Mindbreeze GmbH is based in Linz, Austria. Mindbreeze is a leading European provider of software products that make finding relevant information from corporate data and the Internet both fast and intuitive. Our products, including Mindbreeze InSite and Mindbreeze InSpire, offer customers a consolidated overview of corporate intelligence, empowering decision-makers in all aspects of their business.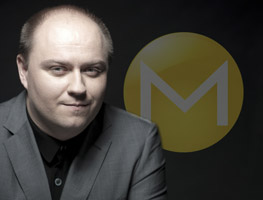 "I was a science fiction fan as a kid, and I was always fascinated by the ability of computers to understand information and connections - a concept that has not ceased to captivate me to this very day."
Mindbreeze Headquarters
North America
Mindbreeze Corp.
311 West Monroe Street, Suite 303
Chicago, Illinois, 60606

Tel.: +1 312 300 6745
Fax.: +1 312 279 2333

You will find our offices in other countries on Contact
Follow our activities on our social media channels.