Monitoring with app.telemetry
Learn how to analyze search queries and crawling, as well as how to export logs. Take a look at the general reporting tools including reports, charts, service checks and feedback.
Tutorial video
Chapters:
00:04 Overview
00:25 Analyze search
07:29 Analyze crawling
10:16 Export logs
10:46 Reports
11:29 Charts
13:44 Service checks
15:16 Feedback
16:45 More to learn
Are you interested in learning more about Mindbreeze InSpire's powerful configuration options?
Take a deep dive into Mindbreeze InSpire's logging and monitoring system with our online course on app.telemetry.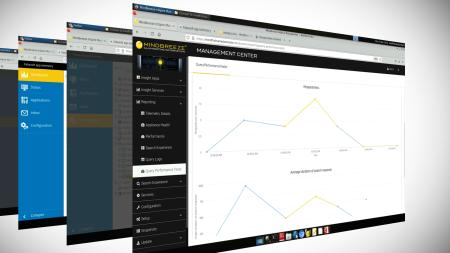 Check out our other online course offerings and let your own personal temporary test environment get to work for you.
If you need any further assistance, please visit our support overview page at https://support.mindbreeze.com
There may be deviations in content and graphics from the current Mindbreeze InSpire version.