Become a Mindbreeze Partner
Mindbreeze has been blazing trails in the analysis, intelligent combination, and high-speed location of data within companies for more than a decade. The technology beyond the search was developed by Mindbreeze itself. Our solutions illuminates your company's data and makes big data manageable.
We are expanding our network of partners in response to the high demand for our products.
What you gain as a partner:

Leading enterprise search technology
Technical support (e.g. configuration of connectors)
Marketing and sales support (marketing collateral, webinars, online-meetings)
Training opportunities (Mindbreeze Academy)
Fair and transparent terms of service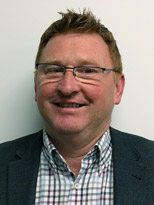 "Wir wollten sicherstellen, dass wir auch zukünftig Lösungen anbieten können, die nicht auf der Cloud basieren. Sichere Appliances mit einfachen Migrationsmöglichkeiten und High-End-Features waren der Fokus bei unserer Evaluierung. Den perfekten Ersatz fanden wir bei Mindbreeze – Mindbreeze InSpire ist eine innovative Enterprise Search Appliance und wir freuen uns auf die Zusammenarbeit"
Interested in partnering with Mindbreeze?
Daniel Fallmann, founder and CEO of Mindbreeze, looks forward to receiving your inquiry, to which he will respond personally.
Write to: Daniel.Fallmann@mindbreeze.com