Career
No open positions available.
We haven't currently listed the position you're looking for, but you don't want us to miss out on getting to know you?
Spontaneous Application
Contemporary Working Environment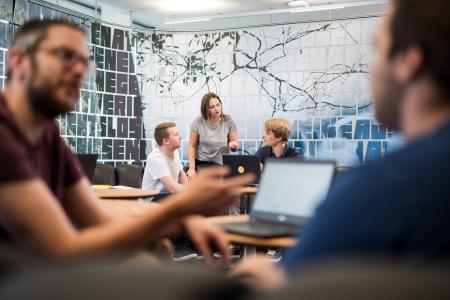 Mindbreeze is an innovative and successful enterprise search provider. Headquartered in Linz, we also have several offices in Europe and the US. We turned our passion into our profession, and our product, Mindbreeze InSpire, provides a solution for companies which allows them to find hidden information and use it to propel their business.

In the summer of 2015 we moved into our new 700 m² office in Linz, which provides our staff with a state-of-the-art working environment in which art and technology are combined to inspire innovation and creativity.
Photos of the Mindbreeze-Office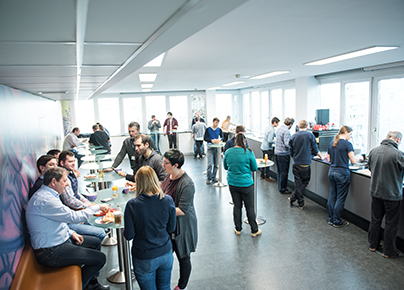 Mindbreeze is a subsidiary of Fabasoft AG. As an employee of Mindbreeze you'll enjoy all the group benefits which are available, ranging from a daily breakfast and complementary beverages to extensive education and training opportunities.
Employment with Fabasoft
Your Benefits
Our office offers fresh fruit and vegetables every day. On top of that, you can also help yourself to complimentary nuts, M&Ms, and cookies.
Underground parking facilities are available directly under our office building when needed.
Our office space is designed to provide a modern and unique working environment where art and technology are harmoniously combined to promote communication and innovation.
There are many different beverages to choose from, from cola to organic fruit juice – there's something for everyone. In addition, our high-capacity coffee machine caters to the wishes of every coffee lover.
Buses run directly in front of the office. The main square of Linz ("Hauptplatz") is a 10-minute walk from the office. You can also get a discount on the "KlimaTicket Österreich".
Thanks to our cooperation with well-known manufacturers and brands, you can get fantastic discounts and promotions from many retailers and online companies.
An extensive breakfast buffet is served for you every morning at 8:30.
Team events such as bowling, hot-air balloon rides, and e-karting are held several times a year.
Our customers include numerous major renowned and globally active corporations. In addition to our locations in Linz and Vienna, we also have offices in Washington DC and Chicago. This means that you can also gain international experience with us in no time at all.
Thanks to our young and motivated team, we enjoy positive and dynamic cooperation. Being a young manager and a dad, Daniel Fallmann is intimately familiar with both the latest technologies and the challenges of family life.
We employ the brightest minds from the fields of artificial intelligence and big data. This facilitates efficient cooperation over many years and paves the way for numerous innovations.
We make it possible for you to attend a number of further training courses free of charge. This also includes participation in international conferences.
We're growing
You are interested in working with the brightest minds in the field of enterprise search and big data and serving an international client base? We are looking for motivated employees with personality and common sense.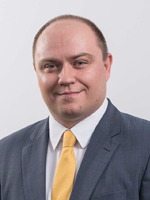 "The goal was to give our employees an ambience of well-being and an outstanding work environment, which supports both creativity and communication and promotes cooperation. Mindbreeze is an innovative company that goes its own way in many respects, and we wanted to reflect that in the office design."