Open Positions
We haven't currently listed the position you're looking for, but you don't want us to miss out on getting to know you?
Spontaneous Application
We're growing
You are interested in working with the brightest minds in the field of enterprise search and big data and serving an international client base? We are looking for motivated employees with personality and common sense.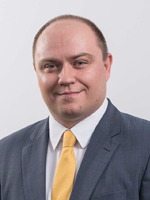 "The goal was to give our employees an ambience of well-being and an outstanding work environment, which supports both creativity and communication and promotes cooperation. Mindbreeze is an innovative company that goes its own way in many respects, and we wanted to reflect that in the office design."
Contemporary Working Environment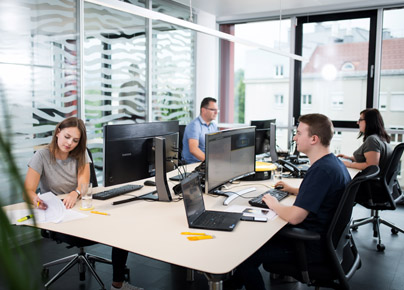 Mindbreeze is an innovative and successful enterprise search provider. Headquartered in Linz, we also have several offices in Europe and the US. We turned our passion into our profession, and our product, Mindbreeze InSpire, provides a solution for companies which allows them to find hidden information and use it to propel their business.

In the summer of 2015 we moved into our new 700 m² office in Linz, which provides our staff with a state-of-the-art working environment in which art and technology are combined to inspire innovation and creativity.
Photos of the Mindbreeze-Office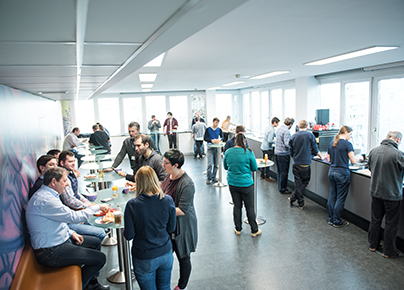 Mindbreeze is a subsidiary of Fabasoft AG. As an employee of Mindbreeze you'll enjoy all the group benefits which are available, ranging from a daily breakfast and complementary beverages to extensive education and training opportunities.
Employment with Fabasoft
Internship at Mindbreeze
Fabian Posch, Research & Development
My internship at Mindbreeze was a once-in-a-lifetime opportunity. I was entrusted with the implementation of my own small project, which enabled me to participate in the entire cycle from planning to implementation. This allowed me to gain a great deal of experience in project implementation as well as software programming.
My project encompassed the development of a program for Nao, a humanoid robot from the company Aldebaran. The aim was to enable a dialogue with the robot, which then answers questions with the support of Mindbreeze InSpire. For instance, you can ask him, "When was Wolfgang Amadeus Mozart born?" Nao receives the question and forwards it to Mindbreeze InSpire, which in turn provides the answer. This creates a real dialogue with Nao, who utilizes the artificial intelligence of Mindbreeze InSpire.
The company Mindbreeze itself is incredibly welcoming, the working atmosphere is friendly, everyone is casual and informal. Even though I sometimes ran into technical difficulties or hurdles in development, someone was always willing to help me find a solution. I was very warmly welcomed into the community and immediately became part of the team. The company's office is beautifully designed and extremely open, and the extra staff benefits are amazing.
The experience I gained through the internship was definitely one of the richest I have ever had, and I was able to learn a lot of new things as well as solidify prior knowledge.
Shape the future with us
German Audio