Challenges of a digital workplace
The digitization of enterprises comes with a growing number of files, documents and data. Employees have to deal with many different applications like intranet, social tools, file share, DMS, CRM, emails or ticketing systems. The problem with that is that employees only find the required information if they know exactly where to look.
In Average 1% of the digital enterprise information are actively used. Mindbreeze InSpire is a universal search that provides the solution to connect all systems within the whole digital workplace.
25%
of an employee's time is spent looking for information
50%
of people need to search 5 or more sources
38%
of time is spent unsuccessfully searching
Why Mindbreeze InSpire?
Connectivity
InSpire connectors intelligently unite information from all data sources into a semantic search index. Example of standard connectors: network directories, email systems, DMS systems, CRM systems, HR systems, intranet, company web portals and so on. Find all offered connectors here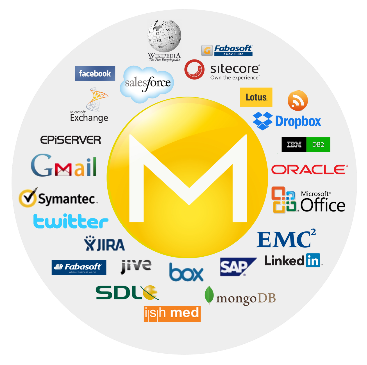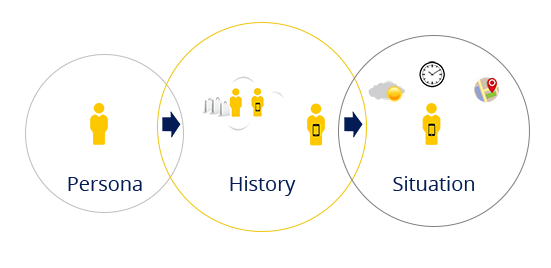 Context
Additionally, to finding the content users were looking for, InSpire immediately and proactively provide the information in its correct context. The shown content is location-dependent and personalized. Time, input device, available functions and from factors are also considered by the Insight Engine.
Structure
Four very important aspects to making your content searchable are metadata, entity recognition, taxonomies and deep machine learning. First InSpire extracts content, such as customer IDs or creation date 1:1 from documents. Unfortunately, metadata is not always present, consistently or accurate. A major strength of InSpire is its ability to recognize patterns and correlations where people can only see data chaos. Therefore, in the next step, pattern-based entity extraction enables InSpire to discover further properties in documents. It can be used to recognize whether the document is an application or an order and to make more efficient searches afterwards.
To lead searchers to content that they are really looking for, InSpire provides insight into vocabulary, using the taxonomy. It ensures that the search appliance recognizes your company's vocabulary as internal acronyms, branding or preferred terminology.
The more data InSpire obtains over time the more it's performance is improved. Deep Machine Learning libraries provide analytics of contents and user behavior so that the Insight Engine develops and learns from previous deviations.